PTAB – A Year in a Glance & Looking Forward
As many of you know by now, Little Frogs & Polliwogs has a Parent Teacher Advisory Board. We would like to take this chance to keep you updated of our accomplishments over the last year and also let you know what we have lined up for 2011/12.
            Last year we did a few fundraisers with our largest being our annual walkathon. We love this event, not only because we raise money that directly impacts your children, but because it brings families together. This past spring was the third year we held the walkathon event and we raised $922.75. On a rainy evening many of you ate out at Pizza Hut and helped us to raise $112. Then Easter weekend many of you came to our pancake breakfast at Applebee's and helped our funds grow by $312. Our ongoing fundraiser is 'Box Tops for Education'. Throughout the year we continually collect the box top coupons off many of your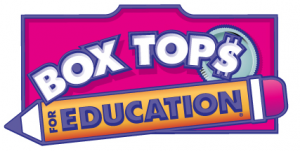 grocery items and turn them in earning us 10c per top. You would be amazed how quickly they add up. Last year was our first year. We earned $20, but now everyone knows we are collecting, so we are hoping we can get a bigger check in the mail this year. We have already sent off box tops worth $120 to start off this year.
            What have we spent this money on you must be asking…….Our goal this past year, with the upcoming changes in Emergency Preparedness in NH, was to supply the classrooms with 'Go-Packs' –  a backpack filled with supplies and requirements the classrooms will need in the event of an emergency. We have just finished pulling them all together. Each classroom will then get $127 to spend in their room.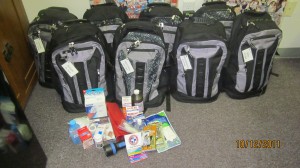 Along with the fundraisers, we have done community projects. Every year we collect holiday gifts for some homeless and needy families in NH. We also, last year, collected gift certificates and had a used clothing drive for a Manchester family who lost everything in a house fire. We had a hop-a-thon event for the Muscular Dystrophy Association raising $775.75 and a family fun night & picnic here at the center last summer. We also collected candy and personal supplies for care packs for a unit stationed in Saudi Arabia. Our final project last year was driven by unexpected news, when we heard that a former family of Little Frogs' daughter had been diagnosed with Leukemia. With donated goods from parents and staff we had a bake sale raising over $400 toward their medical bills. It was with delight that we recently heard that she is now in remission.
We have so many fun events coming up this year. Very soon we will be kicking off our sock drive. We will be collecting new adult-sized socks for the homeless in Manchester. Every year lots of clothing gets donated to charities, but socks are not really a reusable item. They get worn out so quickly and the homeless need socks as we head into the winter season. There will be a box labeled 'Sock Drive' in the hallway. Please consider buying just one pair to donate. A little goes a long way.
Thinking of those overseas as we head toward Veteran's day, the PTAB will be helping each classroom adopt a soldier stationed overseas to send cards and photos too. We are hoping all parents will agree to sending a copy of the group class picture over with each card. If this is something you object to, please forward a letter to us in writing stating as such by the end of October.
            As the holiday season approaches, we will be doing our annual 'Giving Tree' again, supplying gifts for needy and homeless families in NH. The tree will be in the hallway. Watch for details around Thanksgiving. Every little bit helps and we are so grateful for any donation. We have found in years past that this is a great opportunity to share with your children the gift of sharing and donation.
            The year will also be filled with family fun activities like our upcoming Harvest Festival, Annual Walkathon in the spring and Family Fun Night in the summer. There will be bake sales and restaurant fundraisers throughout the year too. Please join us whenever you can. We are a center that supports your child in their development and education, but we also encourage family participation and we love to see you all out together enjoying these events. Our restaurant and walkathon fundraisers will be raising money this year toward a security system for the center. Our goal is $1500.
Many Thanks for your continued support
Members of the Parent Teacher Advisory Board